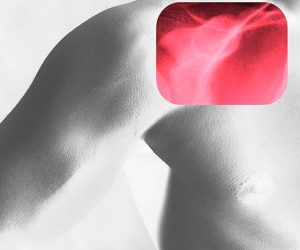 During the course of your treatment, you may meet one of the Clinical Psychologists. Brachial plexus injuries can have a huge impact on people's lives and you may go through a range of emotional and physical reactions after sustaining this type of injury. The psychologists in the team are all used to seeing people who have sustained a brachial plexus injury and understand that it takes time to adjust.
When will I see them?
This may be on the ward or as an outpatient, and could be at any stage of your care as needed, from soon after your accident to much later on in your recovery. Sometimes another member of the team may suggest that a referral to them would be helpful, or you could request to see them yourself.
Some of the reasons why patients see one of the psychologists:
. Having difficulty coming to terms with the loss of arm function and the impact of this.
. Finding the change in appearance difficult.
. Having to think about surgical options at a time when it may be difficult to make decisions.
. Feeling anxious about undergoing surgery.
. Effects on relationships with partner, family and friends.
. For support through the course of recovery.
. Having difficulty coming to terms with the accident.
. Sometimes after an accident people experience some of the following:
. Flashbacks (thoughts, pictures, dreams or feelings) of the accident.
. Feeling sad or upset or unable to cope.
. Feeling numb or withdrawn or staying away from reminders.
. Having difficulty sleeping or concentrating.
. Feeling irritable or angry.
. Feeling nervous or frightened.
These kinds of symptoms are very common after an accident and a natural part of the recovery process, and usually improve with time. However, if things don't seem to be falling into place, then the psychologists can usually help with specific techniques aimed to help with the symptoms.
What does seeing the clinical psychologist involve?
. You will usually see the psychologist for about an hour, but this may be shorter if you are an inpatient and have other treatments to fit in.
. You will always see the same psychologist and you may be offered a series of appointments depending on what
you decide with your psycologist.
. The content of each session will depend on the reason for your referral. Whatever the circumstances, your
psycologist will want to listen to what you have to say, and to understand the difficulties that you are
experiencing. They will discuss the possible next steps with you. They might suggest gathering more information
to get a clearer picture of your situation or to offer you help with your problems (e.g. this may involve filling out some questionnaires) Your views are important. Your psycologist will ask you for your consent before doing
anything more. Your psycologist will also give you information about confidentiality at your appointment.
If you are not sure whether you need to see a psychologist, talking to another member of the team may help you decide, or you could see one of the psychologists for a discussion about appointments and what they may involve.