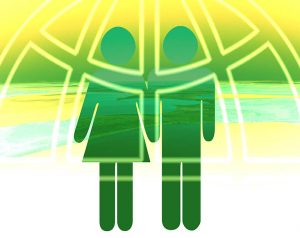 My TBPI tale…
First off, thanks for taking the time to read my story! I found these message boards about a month ago and they've been quite helpful as I continue to navigate this injury.  It appears this group is mostly UK-based! My wife Jess went to Newcastle University for those familiar with the area and we're both Americans now living in Denver, Colorado.
My TBPI tale
It was my 25th resort day of the '21-'22 ski season and Jess and I were hosting two of her childhood friends from Seattle, Washington. We woke up early the morning of 13 February to make the drive from Boulder, Colorado to Keystone for a couple days of skiing. After getting to the top of the mountain, we took one lap down a nice groomed run before Jess and Skye needed to warm up. Kacey, Jess' other friend and I saw an opportunity to get another quick lap in and headed down Frenchman, a fast frontside groomer.
About 3/4 of the way down the run, I was ~500 feet downhill of Kacey and (as best I can guess) I caught an edge and slammed the snow (likely ice) hard enough to knock myself unconscious, even whilst wearing a helmet. This is where the ~26 hour hole in my memory starts, so my story relies heavily on Kacey, Jess, and Skye.
My unconscious body then continued downhill, blithely launched off the side of the run, fell 25 feet, and stopped after crashing into the thick boundary of trees on skier's right. Kacey saw someone lying off the side of the run, and called Ski Patrol and Jess for help. Patrol arrived in about 10 minutes and quickly realized they were going to need more assistance, and once the proper supplies and staff arrived worked to get me out of the trees. You might say I wasn't out of the woods yet. 😉
This is where we know I must've come to, because unconscious people don't cuss out Ski Patrol! Unsurprisingly I didn't love being moved onto the sled due to my injuries. After being sledded down to the clinic I was responsive enough to recognize Jess. There the doctor quickly knew that a TBI was very likely, and a helicopter was ordered to fly me from the mountains to a Level 1 Trauma Center in Denver. St. Anthony's Hospital would become my home for the next 11 days.
After being evaluated at the ER and then moved to the ICU, I started remembering things again. Memory hole over! With plenty of x-rays and MRIs we got an unpleasant picture. I had a brachial plexus injury in my left arm, but we didn't discover until 1.5 months later just how bad it was. Originally we thought just stretched nerves, then maybe one full and one partial avulsion, but with time we learned I fully avulsed all 5 nerve roots on my left side, C5-T1. Yikes! But back to the ICU— I also managed to give myself a TBI with a severe concussion and some brain shear, break 9 ribs, fully rip half the ligaments in my right knee, break off a couple TP's in my neck, partially tear an artery, and damage a nerve in my right leg enough to cause a foot drop.
I… had seen better days.
Now on to the hard part— recovery! After  St. Anthony's I was fortunate enough to be granted a bed at Craig Hospital in Englewood, Colorado. Started as a tuberculosis recovery colony in the dry Colorado air, Craig has become a top notch brain injury and spinal cord injury rehab hospital. The perfect place for a TBPI who knocked his head pretty good! I spent a month there successfully tackling the following goals: learn how to do basic life tasks one-armed; better understand my TBPI and potential future surgeries; be as active as possible with my injuries.
After Craig Hospital we began the journey to find the right surgeon for my nerve graft using the intercostal, phrenic, and spinal accessory nerves to wire my left arm back into my spinal cord with donor sural nerves. Since I'm in the United States, I was between the University of Utah, Mayo Clinic, and Johns Hopkins University. I liked the pragmatism, communication, and approach of the Mayo Clinic team the best, and thus scheduled my 27 June surgery with them.
And that's my story (at least the clinical bits) so far. I'm in Denver recovering from knee surgery to repair my fully torn ACL and PLC, in a wheelchair waiting for my time at the Mayo Clinic in Rochester, Minnesota. I continue to work on pain management (it's a bitch, but pregabalin and ketamine seem most helpful) with a couple of specialists, my mental health with a therapist, and have great support from my wife Jess, my parents, and her parents. I'm beyond grateful for the recovery resources  available to me.
Thanks for hearing me out and reading my story! I've found that writing helps me work through all of the emotions of this injury. If it's helpful to follow my journey as a newer TBPI, or if you're just curious I get more granular on my recovery, the silver linings, the bad days, and what gives me hope on my Caring Bridge page.
https://www.caringbridge.org/visit/benj … so/journal
I'd love the chance to chat with anyone about how to best work through this experience. Are you up for it? This is a very new and admittedly scary journey and I need help from those who have walked this mile before. There have been some really *really* challenging days, but also some not-so-challenging days. Please give me a shout if you're open to a conversation!
And if I can be of any help to newer TBPI (patients? survivors? people? what do your prefer?) folks, please don't hesitate to reach out. I'm happy to be a resource!
Life is (somehow still) so rich,
Ben