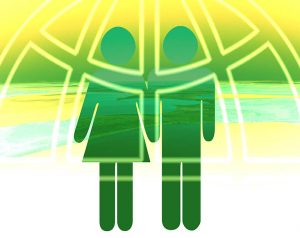 Hello everyone my name is Sel
I live in the Scottish Borders with my wife Carol & my young son Mark (3) & I have a left tbpi, which happened on 11/02/99 in a freak ice climbing accident, where a block of ice the size of a bedroom table fell & hit me on my arm & broke my humerus bone & left me with a tbpi. It was a pretty traumatic time for me & Carol, we didn't know about the roller coaster ride that we were about have after the accident.
It all started with the 12 hour op that I had to try & repair some nerves in my left arm, after the op I was told to wait 18 months to see if the op was successful, unfortunately it wasn't, but in that 18 months I had a torrid time with pain & medication, the pain was unbearable & resulted in me going in & out of hospital to try & get the right combination of drugs ( morphine, diazepam, oromorph were just sending me scatty boo & not touching the pain ) which ended up being Neurontin, Diclofenac, Amitriptyline & a lot of help from a psychologist.
As all this was happening Carol gave birth to our son four weeks after the accident, so needless to say I missed the birth with being in hospital, she used to visit me every day with Mark & I would give him his bottle at my bed at the hospital, after a while I was allowed to come home & it was great getting to do things with Mark as other ordinary fathers do, but I suddenly hit a brick wall & ended up in hosp again because of the pain, but they couldn't do anything for me, I just had to suffer in silence, but this made me get more depressed & I did struggle for a long time.
Then out of the blue I was hit with another bombshell, I ended up getting pneumonia & was in intensive care for a while, after that I was really low for a long time. I thought my world was going to end, I can honestly say if it hadn't been for Carol & Mark I probably wouldn't have been writing this letter now. Just one morning I woke up & everything was totally different, I got a new sling from the hospital, started to cope better with the pain, all of a sudden life seemed to be worth living, to tell you the truth, I don't know what made everything worth living for.
The next positive thing that happened was getting the car adapted for me to drive, & that gave me a great boost, because I suddenly got my independence back, & didn't have to get Carol to drive me somewhere for the first time in over 9 months. Then the next thing was to get things sorted out with my work to arrange a date for going back, which took a lot of meetings, but thankfully I'm back now & into a routine, but since then I've been on a mountaineering course at Glenmore Lodge (the national outdoor centre in Scotland) to give me the confidence to go back in the hills in the winter again, & funnily enough it worked, that was down to my best friend & climbing partner Gavin.
After the accident I put on about 4 stone in the time I was off work, but now I have been doing a lot of running & munro bagging & have managed to go from 16 stone down to 13.5 stone, so I'm chuffed to bits, and also I'm busy doing a computer course (well my second one ) & it is going really great, I forgot to mention the reason I got ill & went into hospital is that the phrenic nerve to my diaphragm was knackered so my left lung doesn't work, but right now my life is going great thanks to friends & family & all the other people who have helped in my continuing recovery, especially my wife Carol & my son Mark, who I'm internally grateful for all their love & support.
Hope it wasn't too boring peeps
bigsel
Scottish tbpi