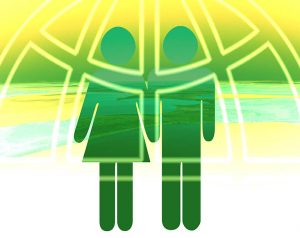 I was minding my own business riding my BMW R100 1000cc motorbike
Down a long straight road on a dry sunny day, when suddenly I woke up lying face down in the road, sucking on a crash helmet full of saliva. Apparently I'd had a head-on collision with a Ford Escort, and our combined speed was about 120mph (60 mph each). I'd left the bike, bounced off the car's windscreen, and sailed 40 feet through the air before landing in the road. For this magical piece of acrobatics I earned myself a Right arm BPI, fractured right humerus, right wrist, left tibia and fibula, and a pulmonary embolism. I don't remember anything at all. Nothing. So apparently then, it was all my fault and the police wouldn't make a huge effort to find out the exact details. So then insurance wouldn't pay out a penny and even the legal costs insurance didn't kick in. I'd never had an accident (apart from the odd slide on ice or diesel) in 17 years, and had a clean licence, so the police kindly didn't charge me with anything.
Anyway, they took me to the QEII hospital in Welwyn Garden City where I went into ITU, and luckily for me, the consultant surgeon knew a BPI when he saw one, so within a few days I was shipped off to Stanmore. The wonderful Mr Birch (and I'm not being sarcastic, he really is) did the nerve grafts, but the damage really was beyond repair, which I found out 4 years later. Then I went back to the QEII, where they gave me MRSA (the super-bug; Methicillin-Resistant Staphilloccus Aureas), which effectively turned the bone in my broken leg to mush, and stopped it healing for a year. I demanded to see a new surgeon, and was transferred to the Princess Alexandra hospital in Harlow. There, Mr Allen saved my leg by means of Tychoplanin and an Ilizarov Frame, and sent me on my way rejoicing. Literally.
After 5 years with a BPI arm that had shown no signs of recovery, I decided to go for the chop, and had it amputated in June 2002. I do not regrety that decision one bit: it is much, much better than lugging round a BPI arm for the rest of my life.
To anyone reading this who is recently Trauma BPI, this is the important stuff:
At first the pain is absolutely unbearable. It takes your breath away. I used to describe it to people as similar to shoving your hand in a deep fat fryer (they didn't understand, they couldn't. You have to have been there). You learn to beat the pain, and live with it. If you can, take the minimum amount of painkillers you can, and come off them gradually. Not everyone can, but I forced myself, and 3 years post-BPI, I was on no painkillers at all, except for an occasional paracetemol.
Keep yourself active. If you're doing things, the brain has to forget the pain to concentrate on what you're doing. Since my BPI, I have learned to do welding, woodwork, scuba-diving, and ride a horse. I went back to my job as a teacher 4 months after my accident. Part-time initially, then gradually working up to full-time.
Don't dissolve into a puddle of misery and self-pity. Your partner, your mum, anyone who is important to you needs support too. They haven't got the injury, but by God they suffer from the results of it. I nearly lost my lovely wife because she felt so ignored.
That's it really. Thanks for being interested.