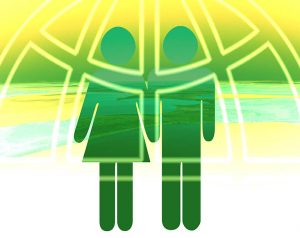 My name is John and I have a full avulsion of the BP right arm.
My accident happened in August 2013 while on my motorcycle (BMW S1000RR) absolutely loved that bike. I was overtaking 2 cars on a country road when the first car decided to pull out to park on the grass verge on the other side of the road to supposedly shut a farm gate. I swerved to the left to avoid him but unfortunately clipped his left rear. Being a Landrover Defender didn't help matters as it was like hitting a brick wall…
… Before I knew it I was being air lifted to hospital (Glanclwyd) They looked after me for 2 weeks, had mir scans to find out what was wrong and that was very difficult because of the severe neck injuries. I had broken bones from my fingers to my shoulder so I suppose I was very lucky especially after reading about some of the injuries I've read on this site. They decided it could be BP but weren't sure. I was confused, not having a clue what a BP was. The next step was to see a specialist in Oswerstry but unfortunately I was only home for 3 days when I fell down stairs and ended up at my local hospital, Arrow Park. They looked after me as well as can be expected and referred me to Broad Green where there were supposedly top surgeons for BP. I obviously did a lot of research about my injury especially after hearing it was a full avulsion and wanted to go to the Mayo in the States as they seemed to be the top surgeons in that field and would have cost thousands as they only do private but the prof in Broad Green said he was the top surgeon in the UK and he could do just the same which was 2 nerve transfer from my neck and my back to possibly get movement in my top part of my arm and movement in my elbow. That was the plan. Usually this kind of operation should really be done within 3 months of your accident – but unfortunately they forgot about me so it was 7 months later. Really, really wish I knew about the Stanmore Hospital in Middlesex – after more research and again hearing stories on this site they are the best in the country. There were 2 'top' surgeons working on me to do the 2 different nerve transfers but in the end I could only have the one as they told me, when I was coming around after the op, it was simply because my shoulder was too stiff. Where was the prep before hand to get the movement in my shoulder with the physio ,,absolutely nothing. It was the elbow movement they decided to work on and not the shoulder – but the shoulder was the one I really wanted so that it would stop the shoulder from subluxing as now I wear a shoulder sling most times which is very good. I wish I never had the op now as it causes me 24/7 pain. I'm sure I would still have pain even if I had not had the op but I do think this has worsened the pain. Also there is no sign of any movement, just slight twitching. What i am saying is with a full avulsion of the BP where the full 5 nerves have avulsed then I'd think twice. If there are still some nerves attached then yes its worth
going for the nerve transfers as it seems they can be successful.
PAIN.
As far as the pain goes, its been just over 2 years so I suppose I'm a newby to this. The pain wasn't too bad to start with but then gradually got worse especially after my op, like someone described in one of the stories, like sticking your arm in a deep fat fryer. Also like ripping skin off your arm and very tight in places. Also feels like someone squeezing the life out of your hand and the constant contractions at the elbow – although I think thats from the nerve transfer. I know people are different with pain, thankfully I have a high threshold but try not to be too brave as the pain can really get to you after a while. People are very different in what medication they take. Me, I'm paranoid about taking pills so I really don't help my cause sometimes. For my pain I take 2 pregablin 75ml,1 in morning then 1 at night and the odd time omeprazole gastro resistant capsule which are very good for protecting your gut. Unfortunately, after a while I suffered from not getting any sleep so now I take, at night around 8pm, 1, 50ml tramadol and that really works for me, calms the pain right down. All this of course is trial and error for me personally – with the pain clinic – they want to give you lots of meds. Oh, and one of the biggest things that help my pain is I do a lot of sport, which has been the biggest factor in my life, releases a lot of endorphins and thats good for pain.
p.s. I have decided to keep my arm as I'm not ready to go through dark times again and for me it makes me feel normal as normal as I can be. The doctors have said maybe thats the next step if there is no movement and friends and family keep telling me to get rid but its not them its happened to so you have to decide what is best and only you .
PERSONAL LIFE.
Well before my accident I had my own business as a freelance hairdresser, worked 12 hours a day and loved every minute of it as i loved my job. I played footy a couple of times a week,loved to race motorcycles and ride them for pleasure, mountain biking, big into snowboarding – just love extreme sport, some of which I did with my son. Also did a lot of diy. So, as you can guess, with the realisation of me losing the full use of my right arm – I was right handed – I was devastated. Got into some really dark times where I felt everything was taken away from me in a split second …(of which even to this day I hate the driver of that vehicle simply because he didn't look in his mirror and the police said after hearing my statement, 50/50 and even told me not to bother claiming against the driver but i ignored all of that and have a solicitor who has been dealing with my case. So if you are in a similar situation I suggest you go with it ) …after a while I started to have rehab, physio etc then started thinking how I could manage things with one hand and the first thing I did was re-point someones patio just to prove to myself I can do it and I did it but it nearly killed me as it was a week after my op but it gave me a little confidence. Then I decided to try get back into sport, the first being mountain biking. I converted my bike to all the levers being on the left and I just strap my arm up with a sling – simple – but scary at first. Now I mountain bike everywhere, especially in the welsh mountains. I also ride my road bike and I bought an arm brace with a ratchet at the elbow, £40 eBay wrap felt around my handle bar then velcro my glove to it – amazing. There are lots of people out there who can also help – i.e. a company called Hope for Bike Parts like 1 brake systems, also a guy called Tom Wheeler who motorbikes with 1 arm, has made an arm brace – look at you tube. But for me its about what works for me and I like to make things that are right for me as disability aids can cost a fortune. The next thing to happen was a client of mine rang me and asked if I was able to colour her hair. I had resigned myself to the fact I will never be able to do hairdressing again which deeply saddened me but I said I'll give it a go and from there on I have had to relearn hairdressing with 1 hand and now I can cut, colour and even highlight hair – firkin amazing. With that I have got quite a few clients back. Now even I step back and think how.
Over 1 yeay passes and I'm still having ups and downs. My mate wanted to go snowboarding and I really wanted to go so took myself of to the indoor snow dome absolutely nervous as hell thinking I would just be falling all over the place but I didn't. I was exactly the same which to be honest made me cry. The rest is history. I'm back snowboarding twice a year and with my son which means everything to me. I also play footy 3 times a week and i use the NHS slings to do all of my sport instead of having to pay a fortune for private. Just make sure you strap your arm well so that the shoulder does not sublux. It definitely works. Now the only thing I would love to do is get back on a motorcycle but there is one thing stopping me and thats the misses – for now anyway.
The reasons why I'm telling you this is because like someone mentioned in there story there are two ways you can go and thats up and onwards or simply down. Believe you me, I sometimes have my dark days and would give anything to have my arm back but I can't so I have to get on with it and yes its easy to feel sorry for yourself and say why me as I have done, but really the only person that can make things a lot better is you and also reading other peoples stories and talking to people as I did and getting ideas as I did and just staying strong. I hope my story can inspire anyone who has got this same problem and doesn't know where to turn. If there is anybody wants to ask me anything or talk or even go for a bike ride feel free and email me at johnbayliff@hotmail.com ….if i can you can.. thanks, John.