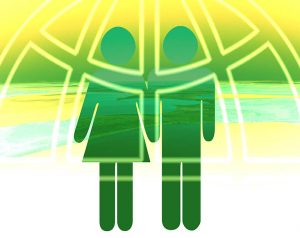 My injury, 1st March 1993, age 41
I was walking along a street in London, on my way to start a new job, and I had to walk past a building site to get to where I was going. As I started to pass by, a slab of concrete fell over, off the site, and hit me full in the chest, pushing me to the pavement. All I remember was not being able to breathe, and dreadful pain, before I almost instantly lost consciousness.
I found out later that several men managed to lift the slab high enough to pull me out from underneath, but, not realising that every bone in my upper chest and shoulder on the right side was smashed, they pulled me out by my right arm and in doing so avulsed all the major nerves of the brachial plexus from my spine. If they hadn't done this, my injuries were so severe that I would have surely died right there. Luckily, this all happened not far from one of the biggest hospitals in London, and I was taken by ambulance to casualty in less than 30 minutes.
After 10 days in intensive care, where they were more worried about my life threatening injuries than my arm, I was moved to another ward where I was told that I would probably lose the use of my arm. I had Horner's syndrome and breathing problems mainly from the crushed ribs and lung damage. I was also told at this time that the hospital could do nothing more for me regarding my arm paralysis, and the neurosurgeon referred me to Mr Birch at the R.N.O.H. Stanmore, and I had my first consultation with him at the Boslover Street clinic.
I had many tests and examinations at this time, including
M.R.I. and E.M.G. All these tests indicated that all 5 major nerves of the plexus were fully avulsed. It was also at this time that the pain really set in, and I was asked to take part in a seminar for surgeons as a case study, where I described the pain and sensations that I was feeling, to a room full of surgeons.
Surgery
I went to Stanmore on the 11th May 1993, for exploratory surgery the following day, and before that, I was told that if any repair to the nerves were possible, it would be done then. Mr Birch did the surgery, and a limited repair was done using a portion of the accessory nerve, which innervates the trapezius, to innervate the biceps. A nerve graft was placed between the accessory nerve and the musculocutaneous nerve, which passes to the muscles (biceps) responsible for flexing the elbow. Two intercostals nerves were lifted and moved from between the rib and passed to the median nerve, the purpose of this was to restore some sensation to the hand, and diminish the pain. No further nerve transfers were possible because of the broken ribs.
I went back to Stanmore 6 weeks later for rehabilitation, and I had a flail arm splint fitted. It wasn't until 8-9 months after the nerve transfer that I started to get 'twinges' in the elbow, and about 18 months after that, I could bend it quite strongly, although it is still too weak to be able to carry anything.
In my final medical report, it was noted that I also had phrenic nerve damage, caused by the BPI, and I have been left with about 30% less lung function than I should have. It means that I can't walk very fast without getting out of breath. Walking up hills or even slight inclines can be a bit of a problem too.
Pain
Severe pain is a regular complication of injuries of the brachial plexus. It appears to be more severe in complete pre-ganglionic injuries like mine, and the pain seems to have two components; constant crushing and burning in the hand, and shooting pain down the whole length of the limb. In Stanmore, I tried carbamazepine, but the smallest dose possible made me too drowsy and unable to do much. My G.P. prescribed me ametriptylene which worked quite well, and I was on a fairly high dose of this in the early years. I was also taking high doses of dihydrocodeine for a long while for the pain caused by my many broken bones. I stopped taking this after a while because of stomach problems, and to this day, I cannot take any codeine or morphine based drug without being violently ill. I tried a TENS machine while I was in hospital, but it didn't make any difference. After a 18 months or so, the pain in my forefinger and thumb did diminish quite a bit, and I think this was probably due to the intercostals nerve graft.
The ametriptylene had the added advantage of helping me sleep, and I took most of my daily dose just before going to bed. I didn't take any other prescribed painkiller or drug for the peripheral nerve pain, and after 7 -8 years, I slowly weaned myself off the ametriptylene because I could no longer tolerate the side effects.
Over the years, I have found that the best painkiller, by far, is to keep occupied and busy doing something totally absorbing. Mostly, during the day, the pain is not a problem, just a mild irritation, like pins and needles. I have tried ingesting cannabis, as I cannot smoke it because of lung damage. I know a few people who have found pain relief from this, or from alcohol. In my experience, the pain seems to be worse the day after drinking too much!
Life Now
I have to admit that now, 9 years down the line; I do not miss my old life at all. I used to be a tailor/seamstress working alongside fashion designers in a fast moving, stressful environment in a design studio, which I loved, and for a while, I did miss it dreadfully, and I knew I would never be able to go back to doing the only job I knew how to do, even in a teaching role. Trying to do a manually skilful job like that one handed is not an option. Luckily, I was in a position to be able to travel, and this is what I did for the next few months following my surgery. We went to Australia and back to New Zealand and just travelled all over, seeing as many sights as we could. When we returned, I started a completely new life, and found so many new friends, and really found out who my true old friends were. I started making jewellery, very difficult at first, and totally mind absorbing. I took to riding around as a pillion on the 'bike, something I had never done before my injury. I also went back to college part time on an art course, and was then offered a full time place which sadly, I couldn't take up (we moved too far away)
In short, I did, and still do many things that previously, I never had time for. Life is good, and I wouldn't be doing any of these things, or have met the friends I have now if I hadn't had the accident. I have lost the use of an arm it's true, but I have gained SO muchI have a lot to be grateful for.
My two sons got married, and then had children of their own, and we spend as much time with them as we can. Life is pretty full, and for years I seriously didn't give this injury much of a thought, until I bought a computer.
For years I had thought I was one of very few women in the U.K. with this injury; it didn't occur to me to even look for anyone else, until I typed 'brachial plexus injuries' into a search engine on the internet. I was pointed towards a site in the U.S. that had a message board full of posts from people just like me; some of them from the U.K. I couldn't believe it, and I certainly wasn't prepared for the rush of emotions that I felt that night, reading all these messages. I had been bimbling along quite happily for years believing I was a rare case, and not even thinking about it, but this particular site really opened my eyes. I was appalled and saddened that people were finding it so difficult to find accurate information about this injury, particularly here in the U.K. so I decided to do something about it, and hopefully, now, this is a start.
To anyone newly injured
I can honestly and truthfully say that losing the use of my previously dominant arm really does not cause me any real problems. Far from it; mostly, I just don't notice it.
When I was first told that I would probably never regain any real function, my first thought was O.K, I have one useful arm, I'm alive, there will always be things I won't be able to do, but there are plenty of things that I can. Right from the outset, I have never really been depressed or regretful for long over what I have lost. Other people seem to have more of a problem with my injury than I do; if it wasn't for the pain, I wouldn't notice that it was there.
I wouldn't have any further surgery, even if it were offered to me. That is my own personal decision, because I now cannot see the point unless it would give me full function.
However, I respect and understand other people going all out to get every bit of function back, however small, and I support them all the way in that decision.
Some terrific advances in surgery have come about in the last few years, and other methods of repair such as nerve re-growth using stem cells is looking good. Re-attaching severed nerves is looking to be a possibility in the near future, and various new muscle, tendon and nerve grafting techniques are becoming more commonly used. The future for peripheral nerve injury repair is looking really good, and much research is being done.
Liz.