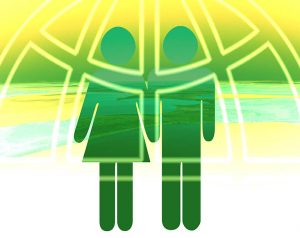 My name is Marc and I am 23 year's old.
My injury occurred back in November 2000 and was the result of a motorcycle accident. At the time of my accident I was in the process of training to become a Fire fighter.
I had just completed my seventh week of training at Southwark Fire-fighter Training College in London when my accident occurred. I cannot remember any details from that Friday, but I have been told about many aspects of the day and the actual accident. There were several witnesses of the accident and a few of the lads from my course have filled me in on details about that day.
I left Southwark at approximately 16:30 on Friday 10th November. I followed my usual route home and all was going fine. I had just pulled away from some traffic lights only five minutes from Southwark. A car drove up behind me and cut in front of me at speed. This caused me to be thrown from my motorcycle at least 20ft into the air. During this fall I impacted my left shoulder on a lamppost, which was so conveniently placed in my way!!! Here I came to rest and several people came to my aid, including an off duty police officer, (and they say there's never one around when you need one!!!). The paramedics arrived shortly afterwards and I was stabilised and transported to St. Thomas' Hospital. The car that hit me had at this point disappeared. Classic case of Hit and Run I'm afraid. (W-anchor!)
I was taken to the Accident and Emergency department where it was discovered my spleen had been ruptured. I was immediately transported to theatre where an emergency spleenectomy was performed. I have no recollection of this at all but I was told I was not a happy person and was making a great deal of noise and fuss. I was heavily sedated and taken to the Intensive Care Unit where I was placed on to life support.
It doesn't end there though! During the spleenectomy it was discovered that my heart had ruptured its protective sack and had been shunted six inches to the right hand side of my chest, collapsing my right lung in the process. You could say I was in a bad way.
The doctors at St. Thomas' had never before seen such a case, in a person who was still alive anyway. They contacted doctors throughout the world and collaborated data on how to deal with such an injury. It wasn't until the 15th of November that they decided to operate on my heart. I was taken to theatre where the surgery was a success and my heart was returned to its protective sack, on the left side of my chest!!! (you want to see the X-rays.They are fantastic) The sack was then repaired with a section of cow tissue. (Lets hope those mad cow disease claims aren't all true!!)
It was to be another six days on life support before I opened my eyes for the first time. Confused is not the word!! I was convinced that I was in a Las Vegas hospital (and to this day I still reckon I was!!) and also that I was an extra in Only Fools and Horses (OiNo laughing at the back!) I had one of those damn tubes down my throat too and nothing was going to stop me getting the bloody thing out. I even punched my sister square in the face when she told me I couldn't!
It was discovered that I had also suffered a left sided BP. The news of this was infinitely more shocking and devastating than anything I'd ever been told. Yepeven more than when I found Steps were splitting up
I had never felt so scared and alone in my whole life after being told about the BP. I had untold questions running through my head but no one seemed to be around to answer them. I suppose in a way I was 'lucky' in the sense that not only did I live virtually on top of Stanmore Orthopaedic Hospital but I also had access to the Internet. This started to answer my many questions. I quickly found Liz via UBPN and started to bug/harass/annoy/pester* (delete as appropriate) her about the injury and what the future held for me. Liz was great. I think I owe the attitude I have towards this injury to her entirely. Very early on in the injury I learned to laugh about it and generally be light hearted about it
As time passed I was told about my accident and what had happened. During my time at St. Thomas' my whole squad from Southwark visited me. I think the nurses thought Christmas had come early when 12 burly fire fighters stormed the ward I was in!!!
Surgery Related to the BPI
December 2000 : I visited Stanmore Royal National Orthopaedic Hospital where I underwent surgery (conducted by Dr. Carlstedt) to investigate the extent of damage to the nerves. It was found that four of the nerves were only superficially injured and recovery is expected. One nerve however, the C7 nerve controlling elbow, index finger flexion and thumb flexion, was torn completely from my spinal cord by the impact. I have been told that it is possible to eventually transplant a nerve from my tricep onto this site thus restoring certain movement.
May 2001: I underwent nerve transfer surgery which entailed taking certain nerves which control my finger movement and attaching them to my bicep to give movement back and taking nerves controlling my shrug and attaching them to my deltoid muscle.
I now have an appointment with Dr. Carlstedt every 6 months and he seems extremely pleased with the recovery I'm gaining.
Life Now
In the March after my accident I met Tamzyn. We have now been together over a year. I don't think she will ever understand or comprehend her importance to me. She has helped me through some of the worst times since suffering this injury and I owe her, my family and friends everything.
I am still working for the London Fire Brigade in a purely office based role though while I await my medical retirement appeal to come up. I am currently looking into doing a CAD course at Queen Elizabeth's Training College then I'm thinking of using that qualification to set up my own Computer Aided Design Company. Creating web-site designs etc.
I'm gaining more and more recovery everyday. I have always had very good finger and wrist movement but my tricep, deltoid and bicep are now recovering very well. I can at last hold my arm at 90 degrees and straighten it. Not exactly useful yet but I am only 18 months post injury and time is something I definitely do have.
Life does not stop after this injury. Doors do shut but JJJJJJJesssssus so many others open for you. After this injury I felt I was standing at a forked road in my life. Go left and you can wallow in self-pity and just fade away or go right and make something good out of something that seems so bad. Admittedly there was a while when I thought "what's the point?" but I think that is only natural with an injury like this.
To anyone out there who wants to contact me just email me on MarcsOnFire@aol.com and I will be more than happy to chat to you. If anyone's ever up at Stanmore for ops or check ups, drop me a line first and I'll come see you. Go onYou know you want to!
Marc