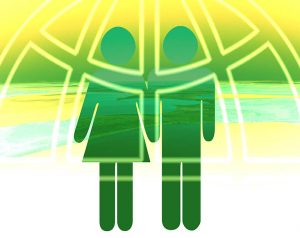 The year 2000 started unbelievably well for me, too well maybe.
My wife and I and a couple of really close friends went to see the millenium in London. We stood right by Tower Bridge, opposite the Tower of London. Fantastic night, never will forget it. On the way home as we walked through thousands upon thousands of people, we saw several fire engines all being mobbed by the public. I thought to myself, 'Wow' 'that could be me next year', (being mobbed) since I had just successfully transferred into London Fire Brigade (the oldest Brigade in the world!) and gained a promotion into the bargain. That was all just before my wife told me she was pregnant with our first child!
Well anyway that was January. The months passed and in between training courses I stripped my CBR6 down and put loads of new stuff on it. New camchain (not the split one, but the original part from Honda that meant I had to half strip the engine to fit it), new rear shock, wheel & swingarm bearings & loads more. I treated my girl good and we had fun.
Ever year I cleaned her up for the summer, this year I went the whole hog.
I had a few problems though. The engine started first time I tried and purred like she hadn't before. She was going faster than ever before and I was pulling wheelies, doing stoppies, being a hooligan (nah not really – just like to think I was 'Kevin Schwantz'), but the battery kept dying on me.
I had been posted to Plaistow Fire Station, on Blue Watch. It's a neighbour of Leytonstone Station where London's Burning is filmed. It was also one of the busiest Stations for Fires. I was getting 'turned out' between 12-19 times a day (6000 calls a year). Sure the West-End boys had 12,000 calls, but most were false alarms. 90% of mine were fires. I loved it – I mean really loved it. The guys, the work, the station, everything. I always returned with a smile on my face and I loved going to work.
The bike was causing me problems though, and 3 times I was late for duty. I decided that I wasn't good enough to fix it and booked it into a garage to get it sorted.
31 May 2000 at about 09:30-09:45 I was travelling to the garage for the appointment. I was doing 30 in a 40 zone, road conditions were good and I knew the road like the back of my hand. Apparently I was in some kinda 'altercation' with a fella in a white van. No-one really knows what happened, since the van didn't stop (shit-head) and I've no memory of events. I hit the Armco barrier at the roadside. This apparently broke my arm and pushed half of my Humerous bone up through my shoulder, severing the nerves there.
I was conscious when the HEMS (helicopter) team arrived (including an 'Evening Standard' reporter, who did a write up). I was thrashing around trying to get up, lashing out at everyone and turning the air blue (well you know how it is!). The docs didn't waste time and put me to sleep straight away before flying me to the trauma centre in London. The police closed the road for over 3 hours. They were going to do a reconstruction of events, because they thought I was a gonner. They even ticked the box marked 'Fatal' (not the marked 'Potentially Fatal'), in the accident report.
I was in a bad way (nothing new on this site) and the docs only gave me a 20% chance of survival. The police were trying to locate my wife Caron. All they knew was that I was a Fireman (I had a work T-shirt on). After 4 hours they managed to trace Caron, who was 6 months pregnant. She was rushed to the hospital and a couple of very, very close friends and her dad came too. One of these friends is a Paramedic and she asked them the score. They told her to expect the worst as they didn't expect me to live. She kept it to herself tho' – good girl.
Well I had a subarachnoid haemorrage (brain bleeding), severed axial artery, smashed up arm, punctured lung and obviously the left TBPI. Luckily I was diagnosed fairly immediately, but they couldn't operate untill I was stable. So they put me in a coma and left me for 10 days in the ITU. My wife and friends never left my side – my wife had to be forcably removed, for all that time.
When I came round two weeks later, it took three days for them to convince me I was in a hospital following a bike accident (I couldn't remember it). I went through all the same emotions that most others here have; anger, frustration, worry, guilt, depression, denial, all of it.
Well my friends were fantastic, so much so that the hospital asked my two Brigades (Herts & London) to circulate a message asking them not to call anymore 'cause they were jamming the switchboard. Now you can see why I feel so passionately about the guys who died on Sept 11. WE STICK TOGETHER! Firefighters do an incredible job and are incredibly taken for granted, because they don't complain – 'till now. My wife was incredible. 6 months pregnant – nearly 7 by that time and she never let up for one minute. What a great person.
There have been times when I've treated her terribly, but she has never once turned her back on me. She knew most of it was the emotional stuff and the medication and pain I was in.
My own father, however, couldn't be bothered coming to the hospital. I was upset at that, since Caron was carrying his grandchild and I thought he should have been there for her. When I questioned him why, he said he couldn't just drop everything and he had meetings and stuff at work (real important things eh?). Anway that was the last time I spoke to him or my Nan (who I was close with). That was well over 2 years ago.
My wife and I set on a course of discovery, while I was recovering. I got referred to Mr. Carlstedt from the RNOH, who was a ray of light to me. I tried to find out as much as I could, but nobody seemed to know (or care). All the time I kept thinking that my career's on hold and I needed to get back and look after my boys. Anyway how was I going to manage changing my baby's nappy. I wanted to be the first person hold him (or her) and change him. Of course I never got round to that, but still….at least I was there!
This is a Firemans thing really, but I just want you to know how great they are: In the christmas of 2000, I was invited down for dinner. Great, a chance to catch up, see the faces, etc, etc. 'cept while I was down there, they pulled out this envelope with nearly £200 in it. They gave it to me and said they'd had an open day at the station for me. The money was to help buy any medical equipment that might help my recovery! Well I kept it safe for a while, until another guy got sick…..I won't go into that, but I gave his family the money, they needed it more. It doesn't end there though. A few months later I was invited down again. Had a brilliant time, but told them it was pretty much over for me in the job. Two of the guys asked me to go out into the appliance bays, where they handed me another envelope. This one contained over £600!! The two of them had run the London Marathon to raise money for me. I just fell to pieces. I'd been on these guys watch for 2 months. That's all – 2 months, and they ran 52 miles for me. I'd like to say it was unique, but like firemen all over, they'll always do whatever they can, usually at their own cost, just because they can. So God forbid there's a strike, but if there is, please remember, they are the good guys, and put their lives on the line for us every day of the week, no matter what. They deserve every last penny they get, and some! Believe me I know.
So I was surrounded with good reasons to try my hardest, which I happily did. I tried my best, until it really was apparent that I wasn't going to get much useful recovery. So I started thinking about what I was going to do. To cut an already amazingly long story short, I remained focussed, positive and very luckily pain free and I've reached the point where I'm at now. I have a great job, great wife, great son (he really is beautiful), great friends (I had 152 get well cards). In short my life is great. I'm only disabled by the people who don't know me (or don't know better). I can still do a whole lot of things that many of my friends can't or won't try. I've just decorated my home. I fixed my bike after the crash, so I could sell it. In fact there's only one thing I would like to do, that I can't………….and you know what that is. Still, I know my boys still think about me, we keep in touch. It still hurts like hell (sometimes I cry about it) that I can't do my job anymore, but it comes and goes and gets better with time.
So. That's me. I hope I haven't bored or confused you. I know it's long, but hey, it's only time, and there's plenty more of that.
I don't really care about my arm anymore. I try not to think too much about it. I carried on playing golf (and I'm getting quite good at it) and lead a normal life. I get treated just the same by those who know me (I get the p*ss taken all the time – I give as good as I get tho').
Life really is good, and I'm enjoying watching & helping my little fella grow. So now I'm off to do just that….bye.
Stevie P
Steve (right) with Cathy and Karl