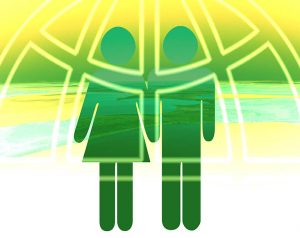 OK I'll try to make this short, as I hate typing and my spelling is @#%$
2 reasons for this, 1, I don't write that much since my crash, 2, I've lived in Germany for the last 13 years, Oh, and 3, I m a lazy git.
Anyway in 1991, I was in Germany touring with my band; I played sax and guitar and also was the lead singer. We all lived on a bus but I also had my bike over here. one evening riding back from a gig the night before, I was involved in a very nasty crash. Me and a car seemed to have hit each other head on, now I can't remember anything and the police said they couldn't figure out whose fault it was, but that's another story. Needless to say, I couldn't claim a penny compensation. Anyway, all I remember is a very loud bang, and the most unbelievable pain. As dumb luck would have it, my crash happened near Freiburg, which at the time was, and probably still is, one of the leading neuro clinics in Europe. Well I was taken there by helicopter as I was nearly dying from my injuries, the next thing I remember is waking up 4 days later. At this time, I didn't speak any German and it was hard to understand what was going on, but I was so full of morphine I could have been in China. Eventually, after couple of days the professor who had performed my op came to see me and spoke excellent English. He told me he had recognised my injury for what it was, (tbpi) and had transplanted a nerve from my leg into my arm.
He told me these types of transplants had a 50/50 chance of working. 'Working' meant some limited use of my arm back, not working meant complete paralysis. He said the op had taken 13 hours and with the other injuries, I had over 600 stitches, so I was feeling a bit rough. Luckily I had taken with me my E111 insurance free to every one from any post office, covers you for all emergency treatment in EU countries, otherwise I would have had to paid over half a million quid at least.
I was in hospital for three months, then went back to touring with the band and living on the bus. Because I had no medical insurance, I had to do my own physiotherapy but some Germans who worked in the hospital helped me for free, and told me what to practice. I did a lot of swimming. At first I thought I'd go round in circles, but you don't…I found that the best exercise I could do. At this time I didn't want to believe that the operation didn't work as my whole life revolved around playing music and riding my bike. I couldn't think of myself as a crip.
During this time I went through severe depression and lots of pain and a lot of whisky and pain-killers. It took nearly 18 months before I could lift my arm slightly, and the first feeling I got is when I felt cold water under a tap, I knew then the nerve was growing. I went back to England for a short while to ask the Doctors if they could help me there. They said there was nothing they could do so I went back to Germany and a lot of swimming. Every month after this I gained more and more movement and feeling in my arm. But with the feeling came more and more pain, but that's what we all have to deal with in our own way.
Then I met the woman, who is now my wife and we went together to different doctors and hospitals. By this time (this is about four years after the crash) I was able to move my arm above my head but my hand and fingers were total spastic like a claw because all the muscle had shrunk and become useless. I tried several different operations on the hand, one including transplant of bone between my thumb and fingers, which caused no end of pain on my hip, where the bone was taken from. In the end the bone got infected and had to be removed again.
After seeing what prosthetic doctors were doing, I finally decided to amputate my hand but only after a simple test to find out that I would be able to use a prostheses. I had one more operation to turn my arm the way it should be, as the muscle-contraction had turned my arm inwards. There were lots more involved in all this, you just get the basics here, but having a prosthetic arm for about 7 years I don't regret it at all.
The arm I have is myoelectric which enables me to grip and hold things, and also ride my bike again. I also have a hook which has interchangeable tools to stick on – plus nobody messes with you wearing that on a Saturday night… If anybody wants or needs further details about prosthetic arms, or about my injuries and operations, I will be only to glad to help. Since I only found this site this year (2003) by meeting Liz at a NABD – bike-rally, I couldn't believe there were so many other people with the same problem. My personal e-Mail is: mr.tom.hyde@web.de; my phone-Nr. 0049-7662-1789, I also have a video of prosthetic arms and a great guy who builds them and knows all about them, because every arm is individual and different. He built me one with only one contact, standard ones have two – so people with limited muscle-movement still have a chance.
Hope this can help anybody and I wish at the time of my injuries there was a site like this to help me. Don't be shy to ask any type of question – I've heard them all before….
Bye for now – Tom