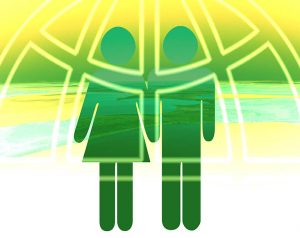 Back in January 1979 aged 18 I went to visit my sister who was living in South Africa.
I loved the place and decided to stay and work there. Got myself a Suzuki 550 bike and loved riding the mountain roads near where I lived. One evening after work I was driving through a town taking a friend home when a lorry decided to pull out in front of me . I swerved but I crashed into the back of the lorry with my left side taking all of the impact . I have to admit that I was driving too fast and that obviously increased the severity of the impact . I just remember lying in the middle of the road and looking at my left arm and thinking who's arm is that as it can't be mine as I can't move it. I was knocked unconscious apparently but thankfully my friend came out of it ok .
I was taken to hospital and they put my arm in plaster as I had broken as bones in it as is possible.
The surgeon started to get concerned after about a week when there was no feeling or movement in my arm. It was then that he thought I had damaged the nerves hence the paralysis.
I was discharged from the hospital after about a week and then made the decision to return home for tests and treatment as there is no NHS in South Africa and it would cost me a fortune to have any further treatment.
I returned home to my parents home and underwent various tests including a milogram . The prognosis was not great but the surgeons decided to try and re-attach the nerves that had been torn out but after 5 hours in surgery they saw that this was not possible and I was told by the consultant that there was nothing they could do .
Apologies to all if I don't give you all the correct medical terminology but to be honest I kinda just did not want to know and kinda shut down .
The next year or so I got myself into a dark place . Prior to my accident I was I guess a bit of a poser and very proud of my body and liked to show it off. But now that had all changed dramatically and I just could not come to terms with how my arm looked and was very self conscious of the scars and the fact it had by then withered. I don't know what snapped me out of but all I know I was teetering on the edge of an abyss and was awash with self pity and loathed myself for feeling like that .
I guess the first step to coming out of that dark place was deciding I wanted to play tennis. I had played prior to my accident at a club and was an ok player. So I took a bucket of tennis balls over the local park and tried to perfect a serve which as you can imagine was tricky but after many weeks of frustration and throwing the racket a number of times I perfected it. The next step was re-joining the club I used to play at before I went to South Africa . However they deemed I was not of a good enough standard to be a full member but could play the odd day in the week. This only made me more determined. So I practiced constantly with a friend and got better and better until I became a full member and then got chosen for the men's team.
After about a year or so I started helping the club coach with his coaching and then decided I would try and qualify as a coach which I did and also started playing local tournaments and found myself winning some tournaments and this got noticed and I ended up with my picture and article in tennis world magazine which I hope would inspire others with a disability.
Anyway I've gone on and one so I will cut this short . The pain ? Well it's not been good over these many years and after reading the other profiles I can totally relate to what they say. I've coped with various painkillers and they dull the pain a bit.
Bringing things up to date I got married and have a son of 18.
I still play tennis now and again but all those years of coaching have taken their toll on my knees so now my passion is Carp fishing which again has presented another set of problems but I have overcome them and catch some decent carp.
I would like to finish by saying that one we knew this organisation existed and I guess my way of coping over the years was to shut myself off to any reminders of my accident and that very very dark time . This is really I've put all this in writing but needed to especially after reading about what others have been through but achieved such a lot .
I should give a mention to the surgeon at Stanmore Mr Rolfe birch . Great bloke .
Sorry again for making this into war and peace proportions!