We have a page on the fundraising/donation site 'Wonderful' – similar to Justgiving but without the fees – with Wonderful, every penny raised or donated goes to the charity.
https://charity.wonderful.org/TraumaBrachialPlexusInjuriesGroup
If you would like to help raise funds for the TBPI Group you can message us here with details of your ideas. Listed below are a few of the ways people have raised money for the group in recent years.
Thanks to Jamie Tyler who raised £1485 for the group by running a marathon in 4 hours and 8 minutes. Well done Jamie!
Thanks to Mark & Karen Lawrence who raised £1144.83 by turning an American football game into a charity event with programmes, raffle prizes and a barbequeue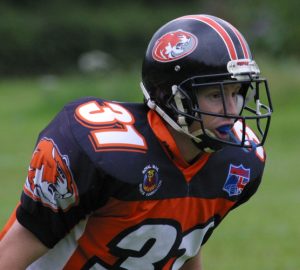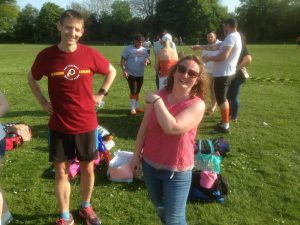 Thanks to Louisa & Phill Burke who raised £350 by organizing a modern jive charity dance with a prize draw and afternoon tea
The Birmingham half marathon was run on 16th October 2016. Caroline Miller from QE Hospital, Birmingham took part along with her patient Bekkie and four friends. They raised £ for the TBPI Group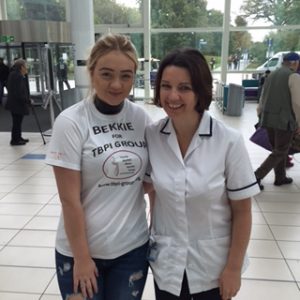 On 17th June 2012 three members of the TBPI Group set out from John O'Groats to ride to Lands End to raise awareness and generate support for our Group. We also had a £100 prize for our 'Guess the mileage' competition. Photos, video, competition result and radio interview can be seen/heard here.