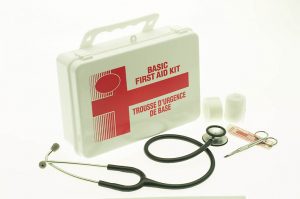 The purpose of this web site is to educate people about Brachial Plexus Injuries and help people who have these injuries with rehabilitation and other issues. The home exercise diagrams and accompanying text are intended to provide a resource for patients who have already been instructed on the exercises by a qualified health care professional
The information presented is not intended for the purpose of self-diagnosis or self-prescription of any treatments or exercises discussed on this site. You should never rely on this information to determine a diagnosis or course of treatment.
Please visit or call your physician or other qualified allied health care provider prior to performing any of the therapeutic exercises listed on this site. If you have any health care questions or concerns, please consult your physician promptly. You should never disregard the advice of your physician or other qualified health care provider because of any information you read on this site.
The operators of this web site do not practice medicine or dispense medical services through this web site.
Many thanks to the team at Stanmore R.N.O.H. for their help with compiling the this section of the website.
Initial Advice Following a Brachial Plexus Injury
From The Royal National Orthopaedic Hospital, Stanmore U.K.
The Royal National Orthopaedic Hospital is a specialist orthopaedic hospital and regional centre for traumatic brachial plexus injury headed by Professor Birch and Professor Carlstedt.
Patients can be referred to Royal National Orthopaedic Hospital by their own consultant or GP. Most patients are referred following a traumatic injury to their brachial plexus. Following assessment by the consultant, patients may undergo surgery to determine the extent of injury. This is sometimes referred to as Primary or Exploratory surgery. Nerve repairs will then be performed as appropriate.
If nerve repairs are performed, the arm must be kept in a sling for a period of time determined by the surgeon. The sling should not be removed and patients are advised by the physiotherapist or occupational therapist of hand exercises during this time. Please read the hand and wrist exercises page for more information about care of the limb whilst in a sling.
Most patients, after their nerve repair and period of immobilisation, are referred for therapy as appropriate. The main aim at this stage is to keep the limb supple i.e.: to prevent stiffness in all joints of the shoulder, elbow, wrist and hand. This will also help circulation and general care of the limb. Individual responsibility for completing the exercises is encouraged. See the following exercise diagrams as a guide:
Range of movement exercises (R.O.M.)
Using apparatus
If you have sustained other injuries or fractures to the arm you may need further advice regarding the exercises.
It is strongly encouraged that patients should return to work, sport and other activities after the removal of the sling. This will help with general well being and, in some cases, pain.
At a much later stage, your consultant may discuss further surgical options to enhance functional return. This must be assessed on an individual basis.