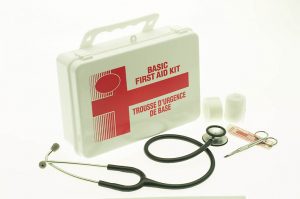 Martin Middleton is and orthotist who works in the Royal National Orthopeadic Hospital in Stanmore, in the U.K.
Back in 2004 he came along to the TBPI Group meeting in Squires and met with many of the members, and told us he was working on a new type of brace (orthosis) to help eradicate the problems caused by subluxation of the shoulder and arm joint.
Some time ago, he posted a message on the TBPI Group messageboards to tell us about the orthosis he has now produced. He has tried it out on a few people at his clinic in Stanmore, and he very kindly sent me a few pictures of someone using it. The pictures are 'before' and 'after' and show that the orthotic does improve the subluxation quite dramatically.
These first two pictures clearly show a shoulder and arm joint subluxed. Subluxation of the shoulder occurs when the joint partially dislocates due to the ligaments stretching. This can cause problems such as pain, oedema (excess fluid in the arm) and bad posture which in turn can cause other problems.

Here is the same person wearing Martin's orthosis. The subluxation has been vastly improved, and the arm is held in a more natural position. The orthosis can also be worn under clothing.
Here is an extract from Martin's paper with more details about the orthosis:
"Other subluxation orthoses rely on circumferential compression in an attempt to provide humeral elevation. However, due to muscle paralysis, impaired circulation and a predisposition for oedema, excessive compression is contraindicated.
With the use of a mesh, gently elastic silicone tube an effective suction force can be achieved to transmit humeral elevation force. A simple shoulder harness with leather shoulder yoke can then be used to provide the suspension point. This orthosis can provide reduction of subluxation in the most direct and effective manner; consequentially resulting in minimal force application. Subluxation reduction is also attained in any arm position therefore allowing for uninhibited upper limb function / positioning."
I am able to custom make these supports for anyone interested within my private clinic. Anybody is welcome to come and meet me and try the support for no charge."
Martin can be contacted on 07931 289 124 or via email: mmid2@hotmail.com for more details.