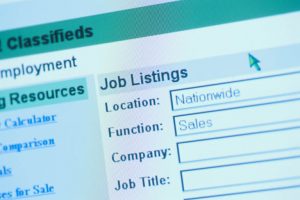 Here you will find links to info about the recent changes to the drug driving laws courtesy of Gill Thurlow from RNOH Stanmore and to the benefit system, kindly supplied by Scott Rigby from Stewarts.
Also disability and employment rights and rehabilitation.
There will also be a list of gadgets or things that have been or are useful for single-handed use, including car adaptions etc, so if you know of or use such gadgets, let us know by email and I'll put them on a list here. Tell us about the not so useful stuff too…so we can all avoid it!
Any tips and tricks too that have helped, please let us know…thanks.
Drugs and Driving  Presentation compiled by Gill Thurlow from RNOH Stanmore about recent changes to the law on driving under the influence of drugs including prescription medication.
U.K. Benefits Guide A guide to the numerous changes made to the benefit system in 2013. Thanks to Scott Rigby from Stewarts for providing up to date information.
Disability Rights UK A comprehensive guide, thanks again to Stewarts Law
Driving Assessment The G1 form is the latest guide to what adaptions you may be entitled to when you want to get back on the road
Driving and Adaptions A very informative guide to what adaptions and gadgets are available to help with driving with one hand legally…this article is mainly for people in the U.K. as far as the DVLA rules are concerned
Car Maintenance When you get your new car sorted…how to do some basic maintenance jobs on it, single-handed.
Mountain bike adaptions How to easily adapt a mountain bike for single-handed riding.
More Mountain bike adaptions  Another way to adapt a mountain bike.
Wheelnut remover A gadget for single as well as two handed use
Motorbike Adaption How Dave adapted his motorbike to be ridable with the controls on the left side only,
Steve's Motorbike Adaption How Steve had his motorbike adapted for single-handed riding
Motorbike/sidecar adaption  Yeti's combination
How to Bath a Baby one-handed How Jen used to bath Catie, her daughter when she was a baby
One handed Games controllers 'nuff said really…UPDATED 10th OCT 2002
Wilmer arm splint Description and pictures of Rekha wearing her arm splint for the first time, at the TBPI meeting 27th Oct. 2002
How to tie up long hair with one hand…and a DOOR! Yeti's diagrams showing exactly how to do this and a video to prove it works
Frequently Asked Questions A series of articles based around the 5 most frequently asked questions by people who are newly injured.. These articles contain extracts from messages posted by people with a TBPI on the message board.
Mirror box theory about pain relief Pictures of Rekha using a mirror box based on the one used by Ramachandran in his Phantoms of the Mind studies.
How to get DLA Click here for information on how to obtain Disability Living Allowance
Onepaw's Flail arm splint Pictures of the flail arm splint and hook mechanisms that Onepaw invented with help from a prosthetics specialist. Very interesting and useful adaptation and updating of the old technology.The queens college for disabled is here http://www.qef.org.uk/our-services/vocational-training-for-disabled/employment-training/courses/
Vocational Training for the Disabled Website detailing courses and prospectus for The Queen Elizabeth's Foundation for Disabled People.