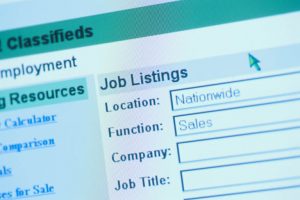 Getting back in the Driving Seat
This is a very useful article, written by Marc Jones some years ago – if you find that some of the links and contacts are not current then please let us know either by email here or on the messageboards.
The one thing that soon got me down about this injury was the fact that I wouldn't be able to drive my beloved Peugeot 106 ever again. It seemed that with this injury my driving days were over. Ohhhhhhhhh how wrong could I have been. I enjoy driving now 100 times more than I ever did before.
Here I'll explain the steps you'll need to take to get back on the road again terrorising the unsuspecting public!
DVLA
Your first step is to contact those friendly people at the DVLA (Driver and Vehicle Licensing Agency).
The address to contact is:
Drivers Medical Unit
DVLA
Swansea
SA99.1TU
or phone:0870 600 0301 (Monday to Friday, 08:15 -16:30)
If you goto http://www.dvla.gov.uk/drivers/dmed1.htm you'll find a whole load of information here including which medical conditions must be reported and most importantly that you'll get charged up to £1000 if you fail to inform them of any change in your medical circumstances which affect any aspect of your driving ability. Once you contact them they will send you out a Medical Questionnaire that you must fill in with all the information relating to your injury. Personally I put down that I had lost the use of my left arm due to a Brachial Plexus injury sustained in a motorcycle accident. Even though you may have some movement in your fingers, bicep, tricep or deltoid this may not constitute as being satisfactory enough to operate a vehicle. Basically what I'm saying is, if you put down just limited movement due to the injury (when there really is no way of you using your affected arm to actively aid you in driving) and then you hit someone while you were turning the volume up on your stereo with your driving hand, then you will be held responsible for dangerous driving. This form also asks for your permission for the DVLA's medical advisors to contact your specialists and doctors concerning the nature of your injury. There's nothing to worry about here as long as you've provided the correct information on the initial form.
Once you have returned this form along with your driving licence (send it Recorded Delivery people!) you should hear back fairly quickly with a decision on your driving ability and license changes. From my form and the information I provided they returned my licence with my motorcycle licence privileges still intact and an extra category added stating I could only drive an automatic car with minor modifications to the controls, such as indicators etc or any changes that I required.
Buying a Car
In most cases of a Brachial Plexus injury you'll find that an automatic car is your only option. Changing gear in a manual while holding the steering wheel with your knees isn't going to make you very popular with Mr. Police Occifer! He will nick you if he sees you doing it! Consider this.You're a motorcycle rider and some person knocks you off causing you to suffer a Brachial Plexus injury. But you then found out the person who knocked you off was driving a manual with one arm and hit you while they were changing gear or even changing the radio station. Makes you think.
There are loads of garages throughout the country which sell a large number of auto's. There's a garage down the road from me who specialises in selling second hand mobility cars (cars which were sold through the mobility scheme). These are mostly always automatics and have very low mileages due to the limitations put onto mobility scheme users. Try going to http://www.ddmc.org.uk/index.htm and asking them for a list of garages and car dealers who supply auto's. It might even be worth checking your Yellow Pages or http://www.yell.com. MAVIS (Mobility Advice and Vehicle Information Service) may also be able to help. Find them here – http://www.mobility-unit.dft.gov.uk/mavis.htm
I mentioned the Mobility scheme earlier that is a scheme that assists disabled people with the purchase of a new car. It will be worth speaking to your local car dealer concerning this scheme and your eligibility. The scheme basically allows you to purchase a brand new car at cost price with a very low (and sometimes even 0%) interest rate. There are certain criteria for eligibility so I would recommend you speak to a number of garages. My local Vauxhall Network Q Garage gave me most of the info I needed. I was, unfortunately, not eligible for this scheme because I was not on the higher level of Disability Living Allowance (see Hazel's benefits article)
Modifications
What you may find in most cars is that there will always be some controls that you just can't operate without the use of both arms. In my case it was the indicators, which were on my left side. I opted for a steering ball/infra-red keypad option from Lodgesons. The device is hard wired into your cars electronics by qualified installers and a small infra-red receiver is positioned above your head. The steering ball and keypad assembly are then attached to the steering wheel on your non-affected side. They come in a number of configurations. Below is a table laying out the controls of each one.
White – Functions 1-5Silver – Functions 1-9 Gold – Functions 1-12
1. Horn
2. Left Indicator
3. Right Indicator
4. Hazards
5. Headlights Dip/Main
6. Headlights Flash
7. Front Washers
8. Front Wiper (Intermittent)
9. Front Wiper (Slow Speed)
10. Front Wiper (High Speed)
11. Rear Wiper
12. Rear Washer
I went for the 9-button configuration that controls everything I need to control without ever removing my hand from the steering wheel. Basically it involves pressing the corresponding button on the keypad with what you want to do, e.g. left arrow button turns on the left indicators, horn button sounds the horn and washer button activates the windscreen washer. The price is not cheap but the build quality and ease of use are second to none and the general peace of mind in knowing that you are driving safely is priceless. I paid £550 for the supply and fitting of my unit to my BMW by a garage in Welwyn Garden City, N. London (see Lodgesons link below for info on fitters in your area). The bulk of this price is the cost of the unit itself. I was told that to have it transferred from my car to another would "only" cost £200.
There are many options of modifications on the market that adapt a car's controls for one-handed use. I've listed a few sites here which supply vehicle adaptations and advice.
http://www.lodgesons.co.uk – A very high quality unit that combines a steering ball and infra-red keypad. Call them for an information pack, a list of fitters and suppliers in your area and to discus which option would best suit your needs.
http://www.disabledvehicleadaption.co.uk/ – Martin Healey Vehicle Adaptation covers the North East, Cumbria and North Yorkshire. Martin manufactures the devices himself. I believe Hazel has this device in her car.
http://business.thisisnorthdevon.co.uk/ndev/a/d/a/adaptacar/vehicles.htm – Supplies various Mobility aids.
http://www.mobility-unit.dft.gov.uk/mavis.htm – the Mobility Advice and Vehicle Information Service. Provides general unbiased advice on getting back on the road. They also have an assessment centre.
Driving Assessment
This section is pretty general and may not apply to everyone.
When I was first looking at driving again I gave my local BSM driving centre a call to find out about assessments for driving with modifications. Many BSM centres will have at least one instructor on their books who has all the necessary modifications on their car. I discussed my injury with the relevant guy and told him about my intentions of getting back on the road with the use of an infra-red steering ball. He helped advise me on which option of keypad to go for and I asked him about being assessed on the road while using a steering ball. He told me that if I wanted to go out with him on a few occasions just to get used to using the steering ball and keypad then he was more than willing to do that but he said that there really was no need and it would probably be a waste of my money. He advised me to just go to some quiet roads first and practise with the steering ball and get used to the controls. Now I must stress that I'm not saying everyone should just go out and start driving with a steering ball without instruction. In the end, it is a completely different way of driving and does take a bit of getting used to. I was a confident driver before the accident and felt I could teach myself to use the ball. If you have any doubts or worries in your mind about this new way of driving then please do not hesitate to contact your local BSM centre for information on refresher courses in an adapted car.
Conclusion
Some people may not feel comfortable with a steering ball in their car. In other words, it may be a constant reminder of the injury to them. Don't worry about it. The Lodgesons adaptations I have are so easy to use that even if I regained movement in my arm tomorrow that would help me drive normally, I think I would still keep the adaptations in place. All my friends think the device is fantastic and I've had so many people asking me about them in the street and then wanting one! I kid you not! Even my Dad uses the thing when he drives my car!!!
I hope this information has been helpful to you all. If I've not covered something here that you would like to know about then please do not hesitate to contact me on marcsonfire@aol.com for more information.