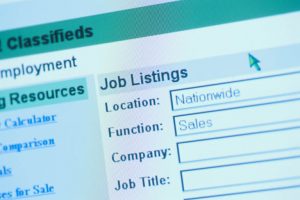 Dave's adapted bike
These photos show how Dave adapted his bike for one-handed use for himself.
If you are thinking about doing similar alterations to a motorcycle, please take expert advice. NABD, who provided parts for this adaption, have many years of experience and can help in many ways including advice on road worthiness etc. Visit NABD's website here Dave's method of adapting the bike is one of many ways this can be done, and we are hoping to upload details of other methods soon.
1.Showing the Ball and Socket Dave is using at the moment. The ball part is your standard car ball, however this wouldn't clamp on to the handlebars too well, so Dave had to drill a hole through the clamp and bar to keep it steady.
2.Showing how the hand can access the thumb brake, (for the rear brake) and the usual clutch position.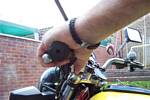 3.Front image of Dave and the position of the arm on the handlebars.
4.Dave and Cleona.
5.Picture showing the set up of the leftside handlebar. Thumb brake nestles under the throttle and clutch. Indicators are operated by a toggle switch reachable via the index finger.
6.Showing the toggle being used by the thumb, Down is left, up is right.
7.Showing Dave, Ball and Socket in situ.
8.Showing the position of the thumb on the brake.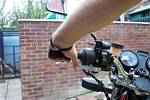 The front brakes are operated via the foot brake. A GREAT BIG THANKYOU to NABD for supplying the thumb brake and also left hand throttle which was found to be unsuitable, however this will be returned to them as soon as poss. Dave managed to adapt the existing throttle. And not forgetting, of course, the all-important Taz horn. (Available at all major pet stores, it is a dogs squeaky toy after all)
LOZ
DISCLAIMER. The contributors, webmaster, site hosts and committee who operate this website cannot be held responsible now or in the future for any injury, loss or damage to any person, animal or proptery caused by using any information on these pages to adapt or alter a motorvehicle for any reason. PLEASE take all the advice you can before starting on a project like this. Check with DVLA and your insurance company.